<![if !vml]>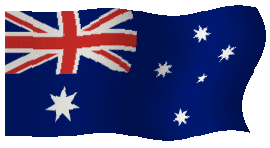 <![endif]><![if !vml]>

<![endif]><![if !vml]>

<![endif]>
<![if !supportEmptyParas]> <![endif]>
<![if !supportEmptyParas]> <![endif]>
<![if !supportEmptyParas]> <![endif]>
<![if !supportEmptyParas]> <![endif]>
A life long dog owner, it's only been in the last 10 years that I have become involved in training and competing with purebred dogs. In 2000 I saw a program on Animal Planet about the Greater Swiss Mountain Dog and after researching this breed I decided that this was the breed for me. Samson, a rescue, came to live with me in 2002 and it was love at first sight.

While researching the Swissy and trying to locate breeders, I remembered a feisty little Australian terrier that had been given to me when I was working for K-9 Inc. I researched this breed as well only to discover they were almost as hard to come by as Swissys are. I now have 8 Australian Terriers and 3 Swissys that I am exhibiting in conformation as well as competing in agility, rally obedience, terrier races, and weight pull in AKC and UKC. I earned the Breeder of Merit recognition from AKC in 2012.


In my spare time I am the Director of Music and Handbell Director at Riverview United Methodist Church. I have taught many handbell workshops on Bass Bell Techniques as well as Handbells with Children - It Is Possible. I was a charter member of the Bay Area Ringers, a semi-pro auditioned, community handbell ensemble. We performed with the Florida Orchestra, Master Chorale of Tampa, Doc Severinson, and the Empire Brass as well as being invited to participate in the making of a CD with the Master Chorale. I attended the 6th International Handbell Symposium in Adelaide, South Australia.
<![if !supportEmptyParas]> <![endif]>
<![if !supportEmptyParas]> <![endif]>
<![if !supportEmptyParas]> <![endif]>
<![if !supportEmptyParas]> <![endif]>
<![if !supportEmptyParas]> <![endif]>